Busted: the four biggest myths about offshoring
The concept of moving jobs away from a company's country of origin dates back to the '60s. What began as the movement of manufacturing factories to the developing world quickly became the hallmark of service jobs in the telecommunications industry. Fast forward to the early 2000s and offshoring was well established as the backbone of telco call centre operations and IT service desks.
Tapping into cheaper, low-value resourcing provided a viable path to reducing costs and increasing margins. Offshoring was characterised by low-education contact centre staff working for multiple clients; resources were unskilled, work was rote and script-based. Companies were willing to compromise poor customer satisfaction scores for higher profits.
So, what's changed today? Just about everything.
In today's 24/7, multi-platform world of connected brand experiences, companies can't risk having their story told by employees who don't represent their values or understand their organisational culture.
India, once the epicentre of offshoring and business process outsourcing (BPO) is now competing with third-largest English-speaking country in the world, the Philippines to be the dominant provider of offshore skilled labour to US, European and Australian businesses.
This geographical shift has coincided with the rise in critical skills shortages and delivering a seamless customer experience as the priority investment for organisations of all sizes, in every industry. The Philippines is home to a large, highly-educated labour force who've perfected an accent neutrality that appeals to western companies. Leveraging these advantages, the Philippines Government has invested significantly to position Manila as the leading global provider of outsourcing services – the industry is currently valued at $250 billion.
As the world braces against the human and economic impacts of COVID-19, bespoke offshoring solutions continue to represent a compelling strategy for companies looking to gain operational efficiencies, scale fast and augment team capability.
Despite this, outdated perceptions about (1) how offshoring works and (2) the type of companies that benefit from offshoring, remain barriers to entry.
Here are the top four offshoring myths, busted:
Myth #1. Offshore resources are low-skilled, compared to their 'onshore' colleagues.
While the 'bulk hiring' of unskilled outbound telemarketers with a poor grasp of English still exists, leading offshore providers have carved out a new market for sourcing university-educated, experienced talent with excellent communication skills. These candidates are focused on building specialist careers in their chosen fields and represent many capabilities and skills that are proving challenging – and expensive – to recruit in Australia and the US.
Myth #2: Offshoring takes jobs away from Australians/Americans etc.
Deloitte Australia estimates that many key skills are already in shortage – and the national skills deficit is set to grow to 29 million by 2030. Without question, offshoring represents access to a ready-now talent pool of skills and capability that businesses need. Modern offshoring strategies couldn't be further from the old "replace a local job with a cheaper offshore worker" mindset.
For example, a company may simply be unable to source a software developer with the requisite skills and experience in cities like Sydney, Melbourne or San Francisco – where scarce candidates have their pick of top-tier employers.
Or consider a finance team for a small business, where resourcing is stretched and employees are required to undertake all manner of repetitive, low-value tasks regardless of capability. By carving out specific recurring tasks and reallocating these to a cost-effective, skilled worker offshore, the 'onshore' team become more productive, focusing on higher-value tasks and freeing up time for greater strategic contribution.
Myth #3: Offshoring is only viable if you're hiring/establishing an entire team
Today's constant market disruption and pace of change requires companies to expand, contract or reskill teams quickly. With the expansion of the offshoring industry, niche providers have emerged to meet the changing expectations of employers.
Offshoring is as well suited to filling a one-off Payroll Manager role for a small, independent business as it is to providing a team of experienced engineers for a major construction enterprise. The economies of scale don't change: the offshore provider is not making their margin on seats occupied, but on the suitability – and therefore permanent placement – of the employee hired.
Myth #4: Offshore resources are interchangeable; turnover is higher.
Today the opposite is true. Companies are recruiting candidates against very specific skill requirements and cultural criteria, as they would for 'onshore' employees. Leading offshore providers source and screen potential talent, before presenting top candidates to the hiring company for second-stage interviews. For particularly hard-to-fill roles or rare experience, offshore providers will often headhunt candidates – such is the global demand for skills.
These new hires will then undergo induction and onboarding programs, just as their onshore colleagues would, and are integrated into the company like any other employee. Companies that truly capitalise on the advantages of offshoring will also invest in training and development programs to support continued learning and career progression.
It's also not uncommon for offshore employees to visit company headquarters (i.e. in Australia or the US) for team building and planning activities.
Consequently, turnover for offshore roles is significantly lower than the equivalent role onshore. Culturally, Filipinos are also very loyal to their employers.
As the world recovers from the pandemic and businesses continue to navigate the new normal, speed to adapt remains critical. Those that that are more likely to succeed will have the flexibility to expand, contract or reskill teams at pace – challenges that smart offshoring solutions are designed to solve.
Did you know that niche offshore providers are often engaged to headhunt candidates for hard-to-fill roles or scarce experience that can't be found locally? The industry has undergone massive transformation in recent years to meet the changing expectations of employers and global demand for skills.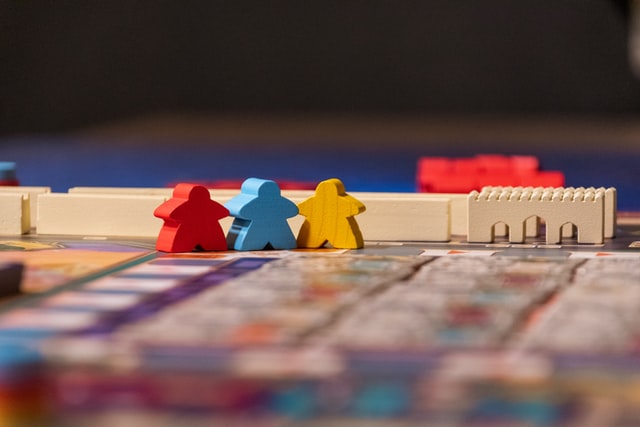 Tackling the skills squeeze: leaders must prioritise talent strategy
Over two years of global disruption has shaken workplaces in ways that once seemed unthinkable. Looking back, it seems absurd that companies took so long to realise the benefits of flexible work arrangements, proving that many jobs really can be done anytime, from anywhere.